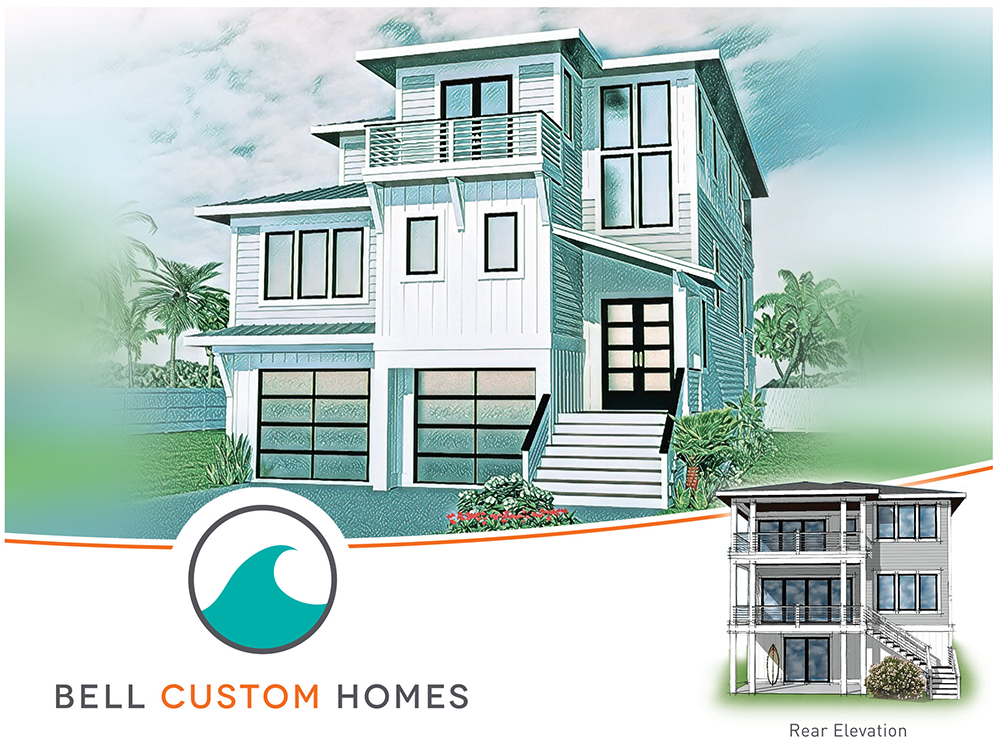 4 bed/4.5 bath I 3096 Total sq. ft.
Dimensions: 34'-6" x 62'-5" (w/o stairs)
Saltmeadow offers contemporary styling, abundant porches, a large kitchen with an open floor plan and all bedrooms have a private bath.
BELL CUSTOM HOMES, is a full Design Build !Nationally Certified) General Contracting Company that has quickly become known for the quality of our work and the integrity of our operation. At Bell Custom Homes we believe quality and the client experience are the foundation of our success. The entire team stands by this mission, and by these timeless principles will work tirelessly to help you realize your vision and make the process straightforward and worry-free.