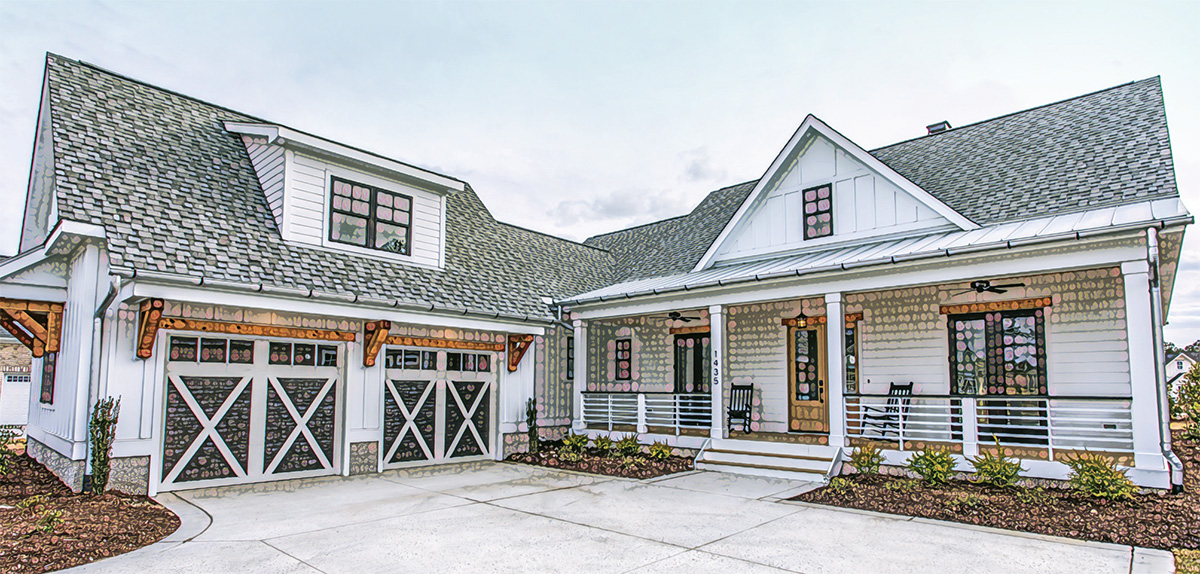 3 bed/2.5 bath | 2828 Total sq. ft.
Dimensions: 57'-8" X 86'-6"
An amazing Modern Farmhouse with an open concept layout is filled with unique details to make sure the owners enjoy a one of a kind home that sets the standard of any community. Incorporating the best Farmhouse type details in a clean modern way, this home is designed meet the standard of any client looking for something unique to call home.
BELL CUSTOM HOMES, is a full Design Build (Nationally Certified) General Contracting Company that has quickly become known for the quality of our work and the integrity of our operation. At Bell Custom Homes we believe quality and the client experience are the foundation of our success. The entire team stands by this mission, and by these timeless principles will work tirelessly to help you realize your vision and make the process straightforward and worry-free.